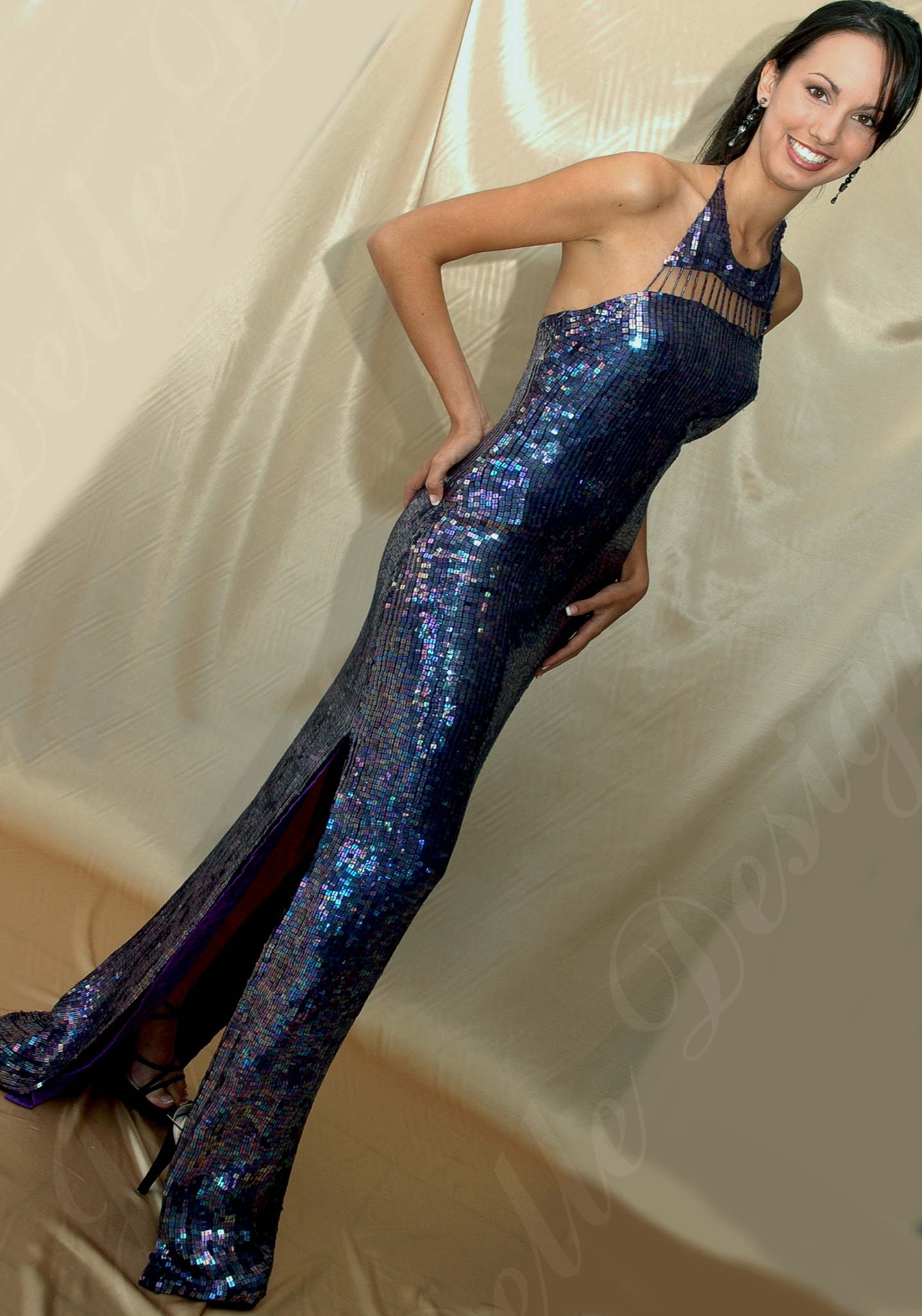 Purple Passion 3
Size: 10,
Bust: 85 - 88 cm,
waist: 65 - 68 cm,
Hip: 95 - 99 cm,
Nape to Floor: 155 cm,
Model: Jana,
Category: Haute Couture,
Fabric: Sequin Silk Georgette/Silk Satin Lining.
sale
Purple Passion 3 is a halter-neck fully sequin gown which has splits at the sides and has beaded straps. To finish the gown is has a cut out at the top of he bust line, which has bugle beads going through the centre of the cut out.
Dry Clean Only
Please Read Caring for your Garment.
Made By Hester Jarvis from Ja Delle Designs
You may also like these Garments